The North Olmsted Golf Club takes pride in its commitment to growing the game of golf through junior golf. During the summer, there are two programs available to junior golfers of all skill levels (see below).
2023 Junior Golf Programs
Junior Golf Instruction Camp ***SOLD OUT***
The NOGC Junior Instruction Camp focuses on instruction in all areas of golf including not only how to play, but golf etiquette, how to practice, rules, and the sportsmanship, honesty and integrity on which golf is based. Putting, chipping, pitching, and full swing are covered weekly and returning for 2023, an Athletic Skill Building Station conducted by Cleveland Clinic Sports Health physical therapists/athletic trainers, certified by the Titleist Performance Institute. The first four sessions are instruction-based and week 5 is a 9-hole junior scramble. This program is for boys and girls ages 8-13, of all skill levels, including beginners. Please call or email the golf shop with any questions.
Download Registration Form ***SOLD OUT***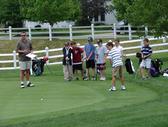 Junior Summer Membership
Back for 2023, North Olmsted Golf Club is offering Junior Summer memberships for only $100. Junior members can play UNLIMITED golf during any open-play times from June 1, 2023 through October 31, 2023
Download Registration Form Here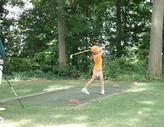 Join The Turn with PGA Jr. League
You and your kids will share in this awesome opportunity to learn and play golf in a relaxed team environment.  We are an organization that specializes in helping those with disabilities get back into the game of golf.  Our Jr. League team will have both disabled and able-bodied kids.  We encourage interactions of everyone, whether it's helping line up, teeing up a ball, or being the eyes to someone who may be visually impaired.  On our team everyone will be treated as a team member, no matter what their skill level or disability may be.  PGA Jr. League is all about fun!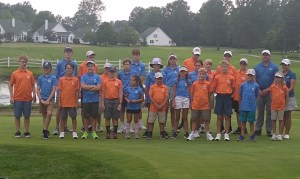 Request Information